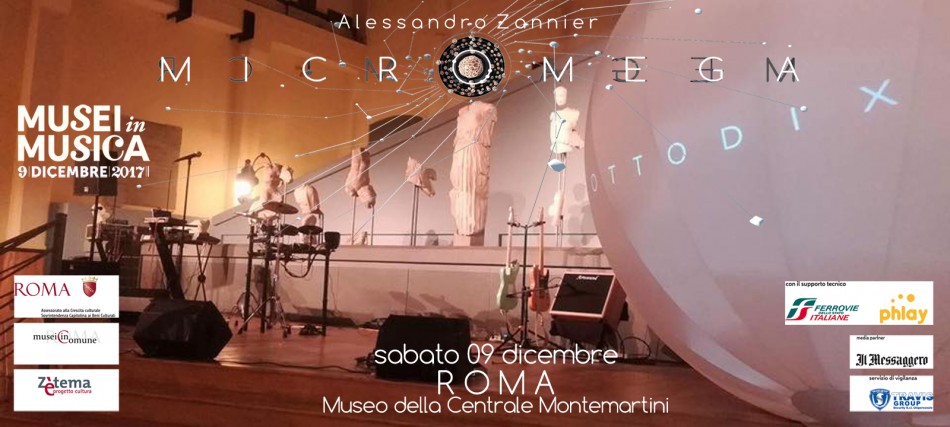 Alessandro Zannier performed with the Ottodix Ensemble at the Museo della Centrale Montemartini on December 9th 2017 with "Micromega Project", the visual show among music, science and philosophy,
The event was included in the big event "Musei in musica 2017″.
The performance, with a large inflatable sphere on which the videos created by the same Zannier were projected, took place with three replicas in the same evening.
A high turnout, between 900 and 1000 people.
Press: