Biennale China – Italy Beijing 2016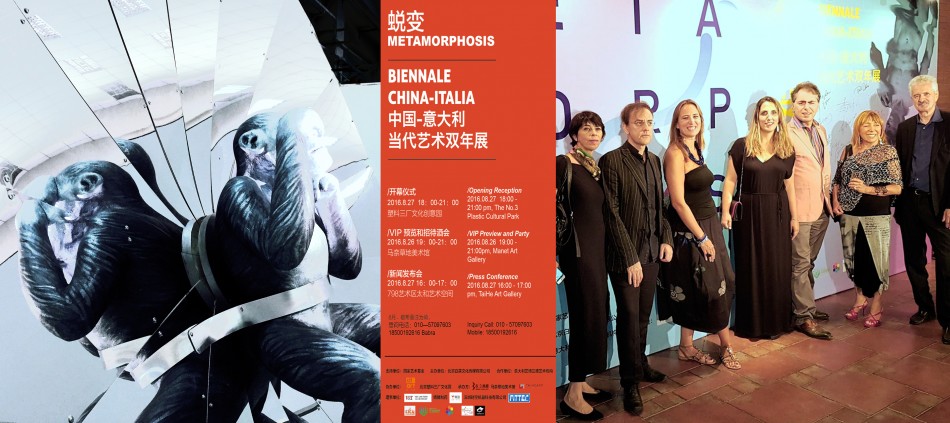 It has been inaugurated on August 27, 2016 in Beijing, "Metamorphosis", the fourth edition of the Biennale Italy China.
Alessandro Zannier has participated with the large installation "Micromega", an aluminium reflector (300 x 300 cm) with a sculpture.
The artist has participated personally in the realization of 'setting up and has sung, as exclusive preview for the Chinese state television, the song "Planisfera" from his forthcoming concept album "Micromega".
The Biennale took place in three different locations: Being 3 Gallery, at Plastic factory, Thaie Gallery – 798 art district and the private museum Le Manet.
http://www.artnet.com/galleries/being-3-gallery/metamorphosis-2016-fourth-biennale-china-italia/